Free eBook – To My Sons – Lessons for the Wild Adventure Called Life by Bear Grylls ($10 after 6/19)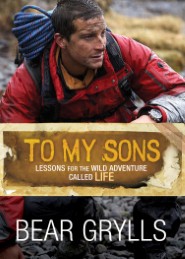 Overview
This humorously illustrated book is a collection of wisdom that renowned adventurer Bear Grylls wants to share with his sons about the risks, tumbles, and victories of a well-lived life.
Mountain climber, world-record holder, and internationally known television personality Grylls knows a thing or two about adventure. The greatest adventure he's experienced, though, is raising his three boys. In To My Sons, Grylls shares the quotes, Scripture verses, and spiritual wisdom he has learned through the literal ups and downs of an exciting life. Featuring cartoons from well-known sketch artist Charlie Mackesy, this book is a poignant primer for boys and men of all ages.
https://vyrso.com/product/17419/to-my-sons-lessons-for-the-wild-adventure-called-life