Free e-Book – Get Picture Perfect: When Life Doesn't Line Up by Amy Baker for ($18 after 11.20.2015)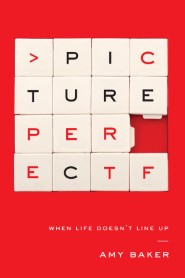 Overview
Frankly, Your Perfectionism Isn't Enough.
Perfectionism is a crushing burden that can leave us angry, anxious, and paralyzed. But the quest for perfection will never transform a heart. Amy Baker examines the root and purpose of the longing for perfection to show how God's grace transforms the aching "not enough" of perfectionism into the overflowing abundance of faith.
https://vyrso.com/product/53849/picture-perfect-when-life-doesnt-line-up