Free $15 eBook – The Love Dare by Stephen and Alex Kendrick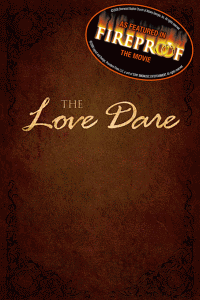 Love works. It is life's most powerful motivator and has far greater depth and meaning than most people realize. It always does what is best for others and can empower us to face the greatest of problems. We are born with a lifelong thirst for love. Our hearts desperately need it like our lungs need oxygen. Love changes our motivation for living. Relationships become meaningful with it. No marriage is successful without it.
Unconditional love is eagerly promised at weddings, but rarely practiced in real life. As a result, romantic hopes are often replaced with disappointment in the home. But it doesn't have to stay that way.
The Love Dare, the New York Times No. 1 best seller that has sold five million copies and was major plot device in the popular movie Fireproof, is a 40-day challenge for husbands and wives to understand and practice unconditional love. Whether your marriage is hanging by a thread or healthy and strong, The Love Dare is a journey you need to take. It's time to learn the keys to finding true intimacy and developing a dynamic marriage.
https://www.wordsearchbible.com/freefriday?g=1003