Free $18 eBook – How To Stress Less – Simple Ways to Stop Worrying and Take Control of Your Future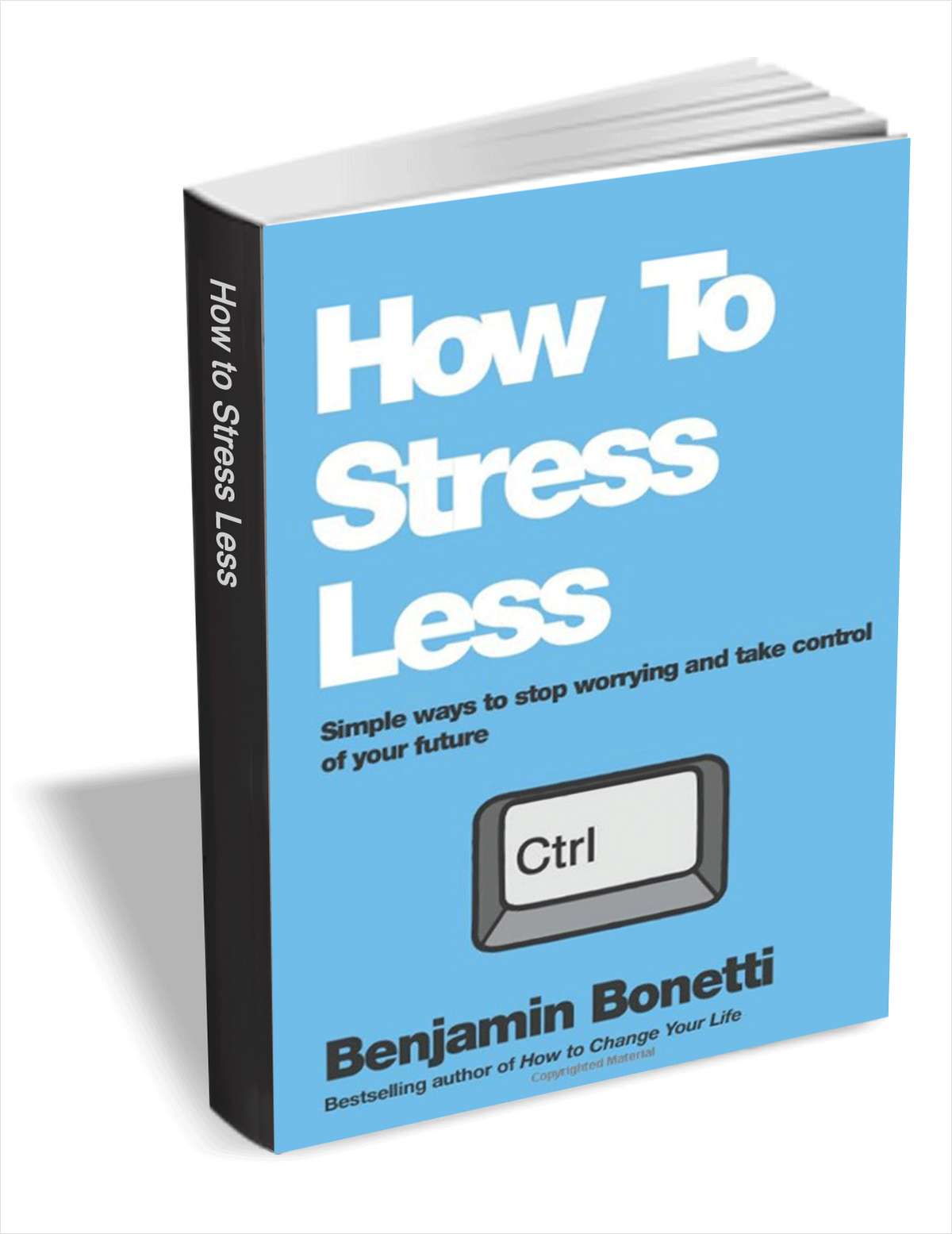 If you are feeling anxious, find it hard to relax or perhaps struggle to get rid of that constant mental ache, let celebrated life-coach and mentor Benjamin Bonetti show you how to chill.
This eBook provides you with an easy to follow guide to help you effectively release and manage everyday stress that can seriously affect your health. Learn the impact of stress and how to deal with deep-seated issues surrounding common reasons we find ourselves stressed out in the first place.
In this forward thinking stress manual, How To Stress Less offers:
    Guidance and advice which has helped many of Benjamin's clients free their lives of stress
    Practical tips to address the issues that trigger everyday stress as well as tips on how to respond
    Effective solutions to quit worrying for good and learn to relax
Offer expires 3/29/17.
https://dealnews.tradepub.com/free/w_wile233/prgm.cgi