Free $11 eBook – Extreme Exploits by Danny Lovett and Dillon Burroughs.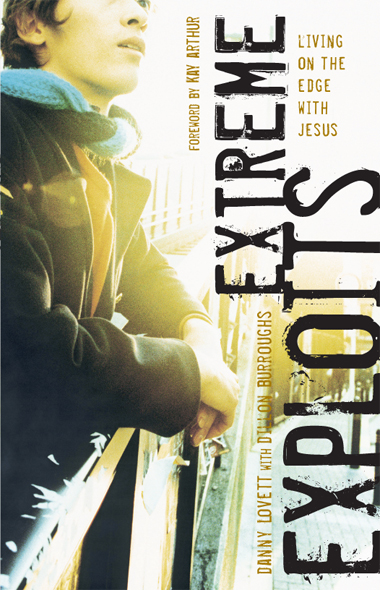 Extreme Exploits: Living On the Edge with Jesus
There are two kinds of Christians today: transformers and conformers. Paul makes it very clear what kind of people God has called us to be: "Do not be conformed to this age, but be transformed by the renewing of your mind, so that you may discern what is the good, pleasing, and perfect will of God" (Romans 12:2). This is a message we must each seriously consider. Every one of us is either a transformer or conformer. Either we will transform our school, our church, our workplace, our city, or our home through a life devoted to Christ, or we will conform to the world around us.
Think the Bible is just a dusty, ancient book full of boring details and irrelevant history? Think again. Join popular youth communicator Danny Lovett as he explores the extreme exploits (heroic acts) of the Bible's next-generation leaders from Joseph and Esther to David and Daniel. Each one boldly stood for truth against the cultural norms of their day—and so can you.
Whether you are a next-generation leader or just young at heart, Extreme Exploits challenges you to live life to its fullest for Christ. Rather than arguing that Christianity is a list of rules and regulations, Lovett shows that the heart of faith is a radical relationship—a changed life that results in an extreme new attitude, compassion for others, and personal integrity.
https://www.wordsearchbible.com/freefriday?g=1003
http://blog.wordsearchbible.com/2017/03/24/free-friday-extreme-exploits/#more-2525