FREE $70 Olive Tree Bible App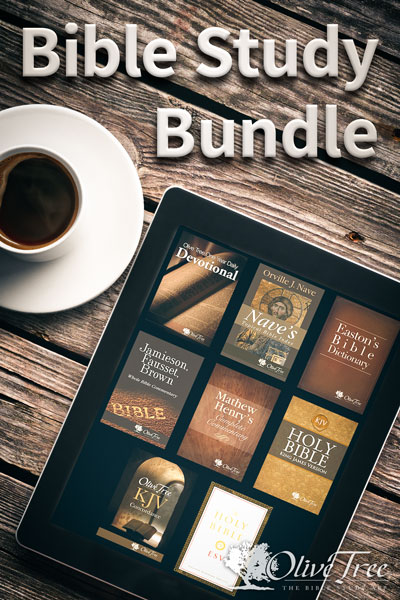 Bible Study Bundle
This Bible Study Bundle provides you with the tools you need for an introduction into deeper Bible study. You get a Free Bible App, the top five Bible translations, Matthew Henry's Complete Commentary, the JFB Commentary, a Bible Dictionary, a powerful Bible Concordance, a Topical Bible, Bible Maps and a Daily Devotional.
Once you have created an account to get this bundle watch the video below to see how to install the App on your device and access these great study tools.
Bible Study Titles included are:
•  New International Version (NIV)
•  English Standard Version (ESV)
•  New King James Version (NKJV)
•  King James Version (KJV)
•  Holman Christian Standard Version (HCSB)
•  Olive Tree NIV Concordance
•  Matthew Henry's Complete Commentary
•  Jamieson, Fausset, and Brown Commentary
•  Easton's Bible Dictionary
•  Olive Tree Bible Maps
•  Olive Tree One Year Daily Devotional
•  Naves Topical Bible Index
All of these wonderful resources are designed to be integrated into the Resource Guide within Olive Tree's Bible App for a seamless and easy-to-use Bible study experience. The Bible Study Bundle is uniquely designed to enhance and encourage your Bible study.
https://www.olivetree.com/store/promo.php?promo=rosestudyjuly17
Instructions:
https://www.olivetree.com/store/promo.php?promo=rosestudyjuly17&addproduct=1