Free $13 eBook – Master Life – Developing a Rich Personal Relationship with the Master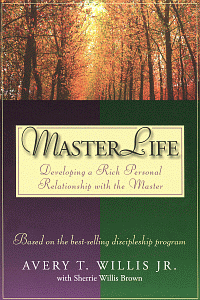 If you want to become a stronger, more dedicated Christian, Master Life will enable you to make Christ the Master of your life by mastering your own life and developing a personal, lifelong, obedient relationship with the Lord.
Master Life is actually four books in one, each a self-contained program encouraging the development of a specific facet of your spiritual life over a six-week study.
•  The Disciple's Cross explains step-by-step how to practice the six biblical disciplines of an obedient disciple.
•  The Disciple's Personality shows you how to live in the Spirit and become more like Christ.
•  The Disciple's Victory depicts the loyal Christian's triumphs over the world, the flesh, and the devil, and shows you how to triumph as well.
•  The Disciple's Mission encourages you to look within yourself and identify your own stage of growth and role in ministry.
https://www.wordsearchbible.com/freefriday?g=1003