Free $15 eBook – The Leadership Journey
Free $15 eBook – The Leadership Journey – How to Master the Four Critical Areas of Being a Great Leader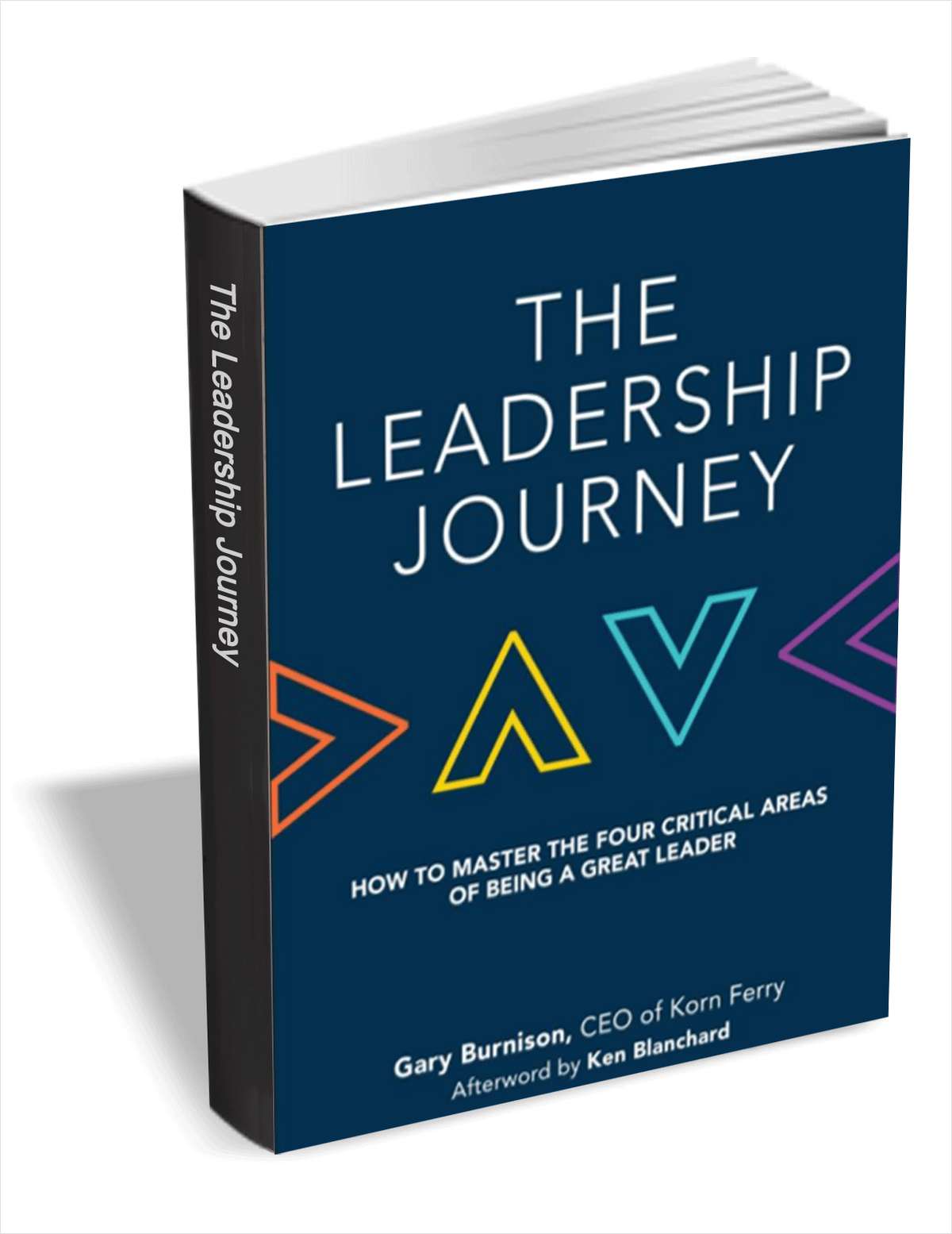 Master the essential skill set of the truly effective leader.
This eBook brings world-renown people and talent development expertise to bear in a discussion about 'good' versus 'great' leadership, sharing the 'secret sauce' of successful leadership, and providing an actionable framework for discovering and developing your own leadership skills and potential.
You will learn to:
    Master the key elements of great leadership
    Understand why hard skills aren't enough
    Learn how to motivate and lead others
    Achieve more by helping others inspire and empower themselves
Grounded in practical and proven real-world experience, this invaluable resource packs a powerful punch. The Leadership Journey gives you a clear roadmap with expert direction and world-class advice to reach great leadership.
Free offer expires 8/16/17.