Free $10 eBook – Smart Work – How to Boost Your Productivity in 3 Easy Steps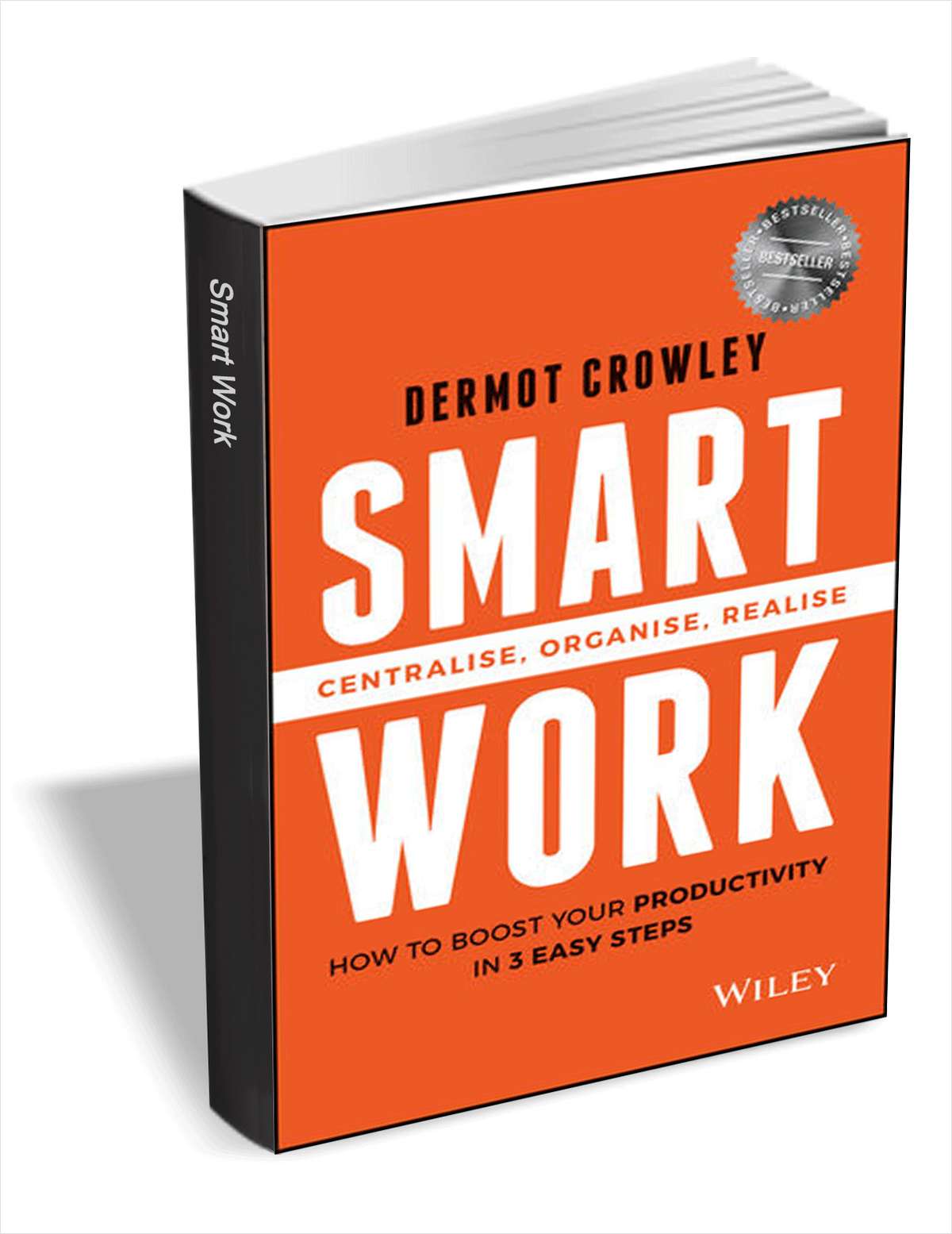 Organize your way to renewed focus and calm.
Are you drowning in constant emails, phone calls, paperwork, interruptions and meeting actions? Smart Work is the busy professional's guide to getting organized in the digital workplace
You'll develop a simple and sustainable productivity system to organize your actions, manage your inputs and achieve your outcomes.
This eBook will help you:
• Get organized, focused and proactive
• Conquer the daily incoming deluge
• Spend more time on important work
• Leverage your desktop and mobile technology
Get back in control so you can start performing like a star.
Free offer expires 11/29/17.
https://dealnews.tradepub.com/free/w_wile250/