Free $7 eBook – 100 Years from Today by Jack Hartman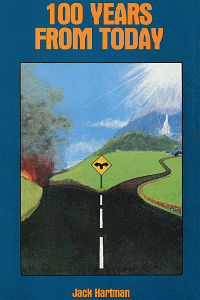 Life on earth is so short. Eternity is so long. Yet, many of us focus almost entirely on the seventy, eighty or more years that we expect to spend on this earth and very little, if at all, on where we will spend eternity. This is not good planning, "…what does it profit a man to gain the whole world, and forfeit his life [in the eternal Kingdom of God]?" (Mark 8:36, AMP).
One Hundred Years from Today is one of Jack's early Bible studies that has been rewritten as a book. Hundreds of people have come to know Jesus as a result of reading this when it was in Bible study form and many more will receive Jesus as Lord and Savior now that it has been published as a book.
The reason for the effectiveness of this book is Jack's conversational style of writing. He explains what salvation is…why we must be saved…how to become saved and where we will be one hundred years from today if we are saved-and if we are not.
This book is simple and to the point. Jack spares the complex theological language. In this book the reader is clearly told the message of salvation through Jesus Christ and is asked to make a decision-the most important decision that any of us will ever make.