Free $10 eBook, The Character of Leadership – Nine Qualities that Define Great Leaders by Dr. Jeff Iorg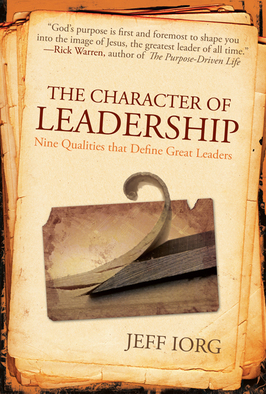 The Character of Leadership is a great resource for leaders to meditate on. Dr. Iorg puts insightful chapter-long emphasis on nine important character-shaping qualities that help readers live out Godly leadership. The nine qualities are: Integrity, Security, Purity, Humility, Servanthood, Wisdom, Discipline, Courage, and Passion.
God's purpose is good. God allows circumstances that have good results in our lives. Not every circumstance is good—the death of a child, a tragic illness, a national calamity, or other horrific events cannot be called good. God does not call them good. Only fake piety or some form of spiritual denial leads to calling these events good. But God promises good can come from every circumstance as its meaning is related to his ultimate purpose. God can bring a good result, inner conformation to Jesus, from whatever he allows us to experience.
Now make it more personal. God has a purpose for you. His purpose is to make you more and more like Jesus. He is relentless in his quest. God will organize and orchestrate circumstances to accomplish his purpose—so there is purpose in your experiences as a leader. God's purpose for you—shaping you in the image of Jesus—is good and will always be good for you. And that is very good news!
https://www.wordsearchbible.com/freefriday?g=1003