Free eBook  for QuickVERSE / WordSEARCH – The Power of the Blood of Jesus by Andrew Murray ($13 Normally, today only)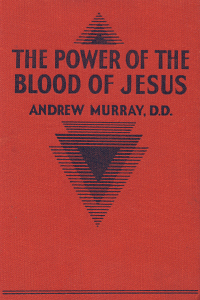 In this book, Andrew Murray offers an in-depth understanding of the blood of Jesus. Murray begins this volume by examining what the Old and New Testaments teach about blood and how the sacrifice of blood serves to redeem, reconcile, cleanse, and sanctify. The latter half of the book looks at what the blood means for the Christian's intimacy with God, service to others, and victory over sin and death.
Andrew Murray, Jr. pastored churches in Bloemfontein, Worcester, Cape Town and Wellington, all in South Africa. He was an amazingly prolific Christian author. All of his publications were originally written in Dutch and then translated into English. As his popularity grew, Murray's books found their way into more than twelve foreign languages during his lifetime alone. Murray is best known for his devotional writings, which place great emphasis on the need for a rich, personal devotional life.
http://blog.wordsearchbible.com/2016/03/11/free-friday-the-power-of-the-blood-of-jesus/#more-2294
https://www.wordsearchbible.com/freefriday?g=1003