Free eBook – For QuickVerse / WordSEARCH –  Faithful Preaching : Declaring Scripture with Responsibility, Passion, and Authenticity by Tony Merida  ($19 normally)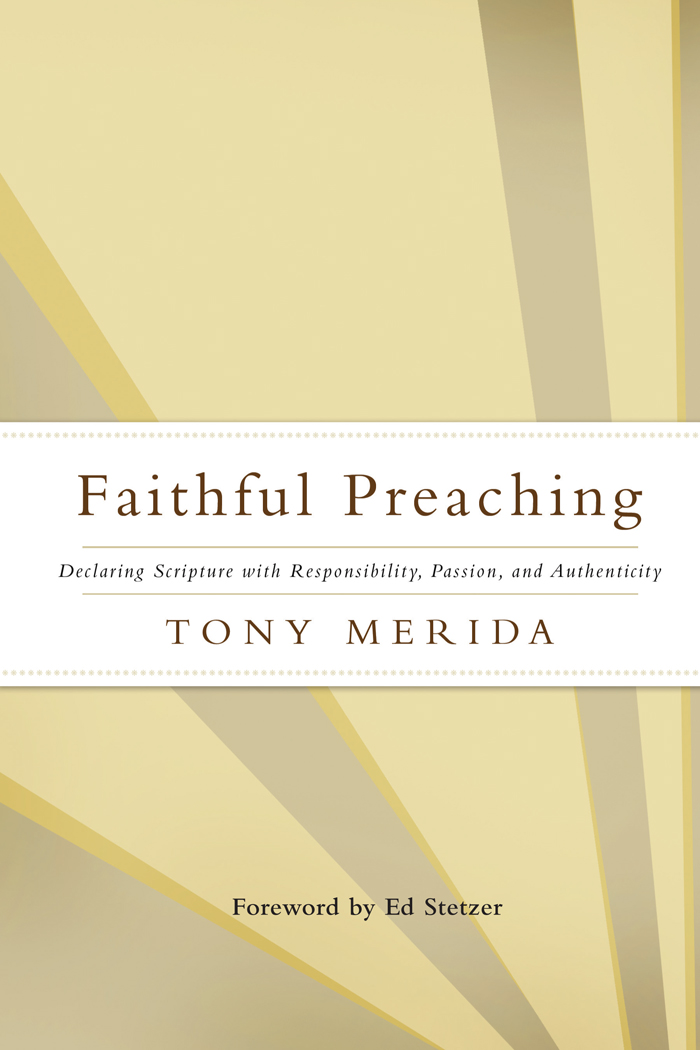 Further, the metaphors for God's messengers in the New Testament illustrate the preacher's responsibility to the Word. God calls the messenger a "sower" (ho speiron), who sows the seed of the Word; a "steward" (oikonomos), who is entrusted with the mysteries of God; a "herald" (keryx), who proclaims the news of God; an "ambassador" (presbus), who represents God; a "shepherd" (poimen), who feeds and protects the flock of God; and a "workman" (ergates), who rightly divides the truth of God. Concerning these images, John Stott stated, "It is impressive that in all these New Testament metaphors the preacher is a servant under someone else's authority, and the communicator of someone else's word." Young preacher, do not forget or forsake your responsibility. Keep sowing, stewarding, heralding, representing, feeding, and rightly dividing God's Word. If God has called you to preach, then you have your instructions, "preach the Word" (2 Tim 4:2, ESV).
Happy Friday everyone! Today's free download, usually $18.95, is Faithful Preaching by Tony Merida.
What is a preacher? What is preaching? Pastor Tony Merida asks these foundational questions to arrive at this overview of his widely anticipated book, Faithful Preaching. He says:
"Faithful preaching is the responsible, passionate, and authentic declaration of the Christ-exalting Scriptures, by the power of the Spirit, for the glory of the Triune God. Expository preaching is the best approach for accurately explaining and applying God's Word, and for maintaining a God-centered focus in preaching. It also offers wonderful spiritual benefits to both the preacher and congregation. To be faithful expositors today, we must avoid the common problems associated with expository preaching such as boredom, irrelevancy, and Christless messages. Faithful preachers will usher the people through the text passionately and authentically, pointing them to Christ."
http://blog.wordsearchbible.com/2016/07/15/free-friday-faithful-preaching/#more-2390