$100 of eBooks (FREE) for QuickVERSE/WORDsearch (Today)
~~~
2000 Illustrations Bundle – $20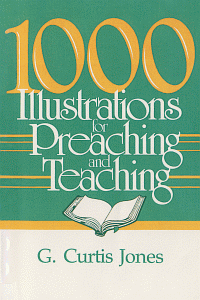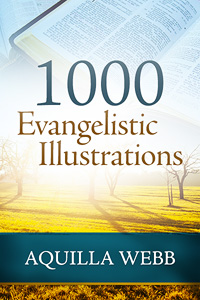 Product Highlights
Features 1000 Illustrations for Preaching and Teaching and 1000 Evangelistic Illustrations
Product Details
Sometimes, a sermon or lesson is just not complete without a story, anecdote or fact to help drive your point home. Here's a new set that has never before been available on computer: "1000 Illustrations for Preaching and Teaching" by G. Curtis Jones, published by Broadman and Holman. Add it to your library for only $19.95, and we'll throw in "1000 Evangelistic Illustrations" by Rev. Aquilla Webb as a free bonus. That's 2000 illustrations topically indexed.
https://www.wordsearchbible.com/products/20402-2000-illustrations-bundle
~~~
Anecdotes by Charles Haddon Spurgeon – $10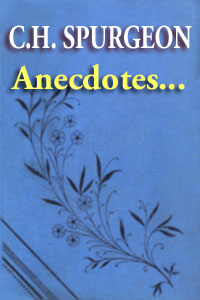 Product Highlights
    From the Prince of Preachers
    This collection offers 100 short illustrative stories on a subject or a theme
Product Details
These Anecdotes have been compiled from authentic sources, or the incidents have come under the personal knowledge of the compiler, whose friendship with Mr. Spurgeon dated from a period soon after his settlement in London. This collection offers 100 short illustrative stories on a subject or a theme.
https://www.wordsearchbible.com/products/21054-anecdotes
~~~
The World's Great Sermons (10 Volumes) by Grenville Kleiser $50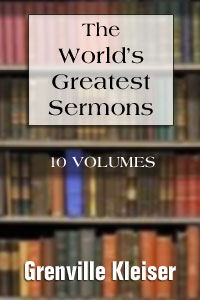 Product Highlights
    Over 2400 pages worth of sermons
    Biographical sketches for each preacher
    Index to preachers and sermons
Product Details
The World's Greatest Sermons is an attempt to bring together the best examples of the products of the pulpit through the Christian centuries and to present these masterpieces in a convenient form. They will be found valuable as instruction to ministers and will serve to encourage the hearts of the laity today.
The sermons have been chosen in some cases for their literary and rhetorical excellency, but in every case for their helpfulness in solving some of the problems of Christian living. No two persons are likely to agree upon "the best" of anything, and readers will probably wish in particular instances that some other clergymen or sermons had been included. It is confidently believed, however, that the list here given is fairly representative of the preaching that characterizes the age to which each sermon respectively belongs.
While some of the sermons of the early centuries may not seem exactly fitted to modern needs, it is thought that those presented will repay careful perusal, since they each contain a distinct message for later generations. Moreover, a comparison extending over the whole field of sermonic literature, such as the preacher may make with this collection before him, should prove most valuable as showing what progress and changes have come over homiletic matter and methods. Such a comparison should in fact throw much light on the spirit and conditions of various homiletic periods.
This collection spans 10 volumes, or 2442 pages, and includes sermons by preachers whose works have been lost in the passing of time and by preachers that many of us are familiar with even today. Prefacing each sermon is a brief biological overview of the author of the sermon. An incomplete listing of preachers in this collection include:
    Augustine
    Basil
    Bouraloue
    Calvin
    Fenelon
    Edwards
    Schleiermacher
    Campbell
    Bushnell
    Guthrie
    Macleod
    Kingsley
    Storrs
    Maclaren
    Bacon
    Brooks
    Talmage
    Wilberforce
    Nicoll
    Drummond
    Jowett
https://www.wordsearchbible.com/products/23866-the-world-s-great-sermons
~~~
My Sermon Notes by Charles Haddon Spurgeon – $20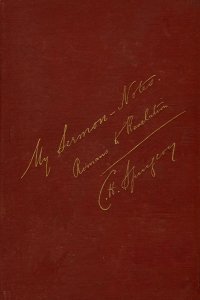 Product Highlights
    264 sermon outlines, complete with illustrations and commentary
    Based on selected texts from almost every book of the Bible
    Organized in biblical sequence, for easy reference
Product Details
My Sermon Notes — For over a period of more than fifty years, tens of thousands of ministers throughout the English-speaking world have developed their own sermons from these outlines as set down by Charles Haddon Spurgeon. Originally published in four volume set.
These notes—based on scripture passages from Genesis through Revelation—would, in the hands of most men, be little more than skeletons waiting for the reanimating touch of genius. But as presented by Spurgeon, the genesis is already in them. They come vitalized and suggestive from his hand, and are all the more helpful to the preacher because they are not worked out into finished form for the pulpit.
These outlines may be filled with original material and used as they are; anecdotes or illustrations of his own and other are included for brightening up the sermon. But Spurgeon expected them more probably to be taken to pieces and built up in another shape. However they are used, they are indispensable to the minister's library.
About the Author
Few people in history can be known by one name and have it ring true with their audience, and Charles Haddon Spurgeon is one of them. Over time, Spurgeon has become known and revered as the "Prince of Preachers". In the last 200 years he has been one of the most influential men for not only Preachers of the Gospel but for those who have not had the opportunity to hear and receive the Gospel message. He wrote tirelessly over his life, and WORDsearch Bible Software is committed to bring as many of Spurgeon's works as possible to you in electronic form.
The details of Charles Haddon Spurgeon's life still continue to amaze one and all. He was born in Kelvedon, Essex, England, on June 19, 1834. He accepted Christ in 1850 at the age of 15. By age 16, he preached his first sermon in 1851, and by age 20, Spurgeon had already preached over 600 sermons. In 1854, Spurgeon was asked to become pastor of the New Park Street Chapel, one of the sixth largest Baptist Churches in London.
The 1200 seat Chapel had previously been pastored by Dr. John Gill among others, and it carried a rich heritage with it. Although the Church was located in the midst of a filthy industrial district which was hard to reach, by 1855, it was obvious that the Church must start meeting at the Exter Hall while the Church building was expanded. When the expansion was completed, it still was too small and the congregation was forced to start meeting at the Surey Music Hall. By 1856, over 10,000 people would crowd the hall just to get a chance to hear Spurgeon preach a sermon.
To accommodate the growing number of people, the church voted to build a new sanctuary and to change the name of the Church to the Metropolitan Tabernacle. On March 31, 1861, the first service was held in the sanctuary, with a capacity of 5,600 was the largest non-conformist church in the world.
When Spurgeon came to New Park Street in 1854 it had a membership of just 232 members. By the end of 1891, 14,460 souls had been baptized and added to the church with a standing membership of 5311. Spurgeon ministered there for over 30 years. It is estimated that over his lifetime he preached to over 10,000,000 people.
https://www.wordsearchbible.com/products/19498-my-sermon-notes