Free eBook: "The Leadership of Nick Saban – Timeless Truths from the Incomparable Head Coach of the Alabama Crimson Tide"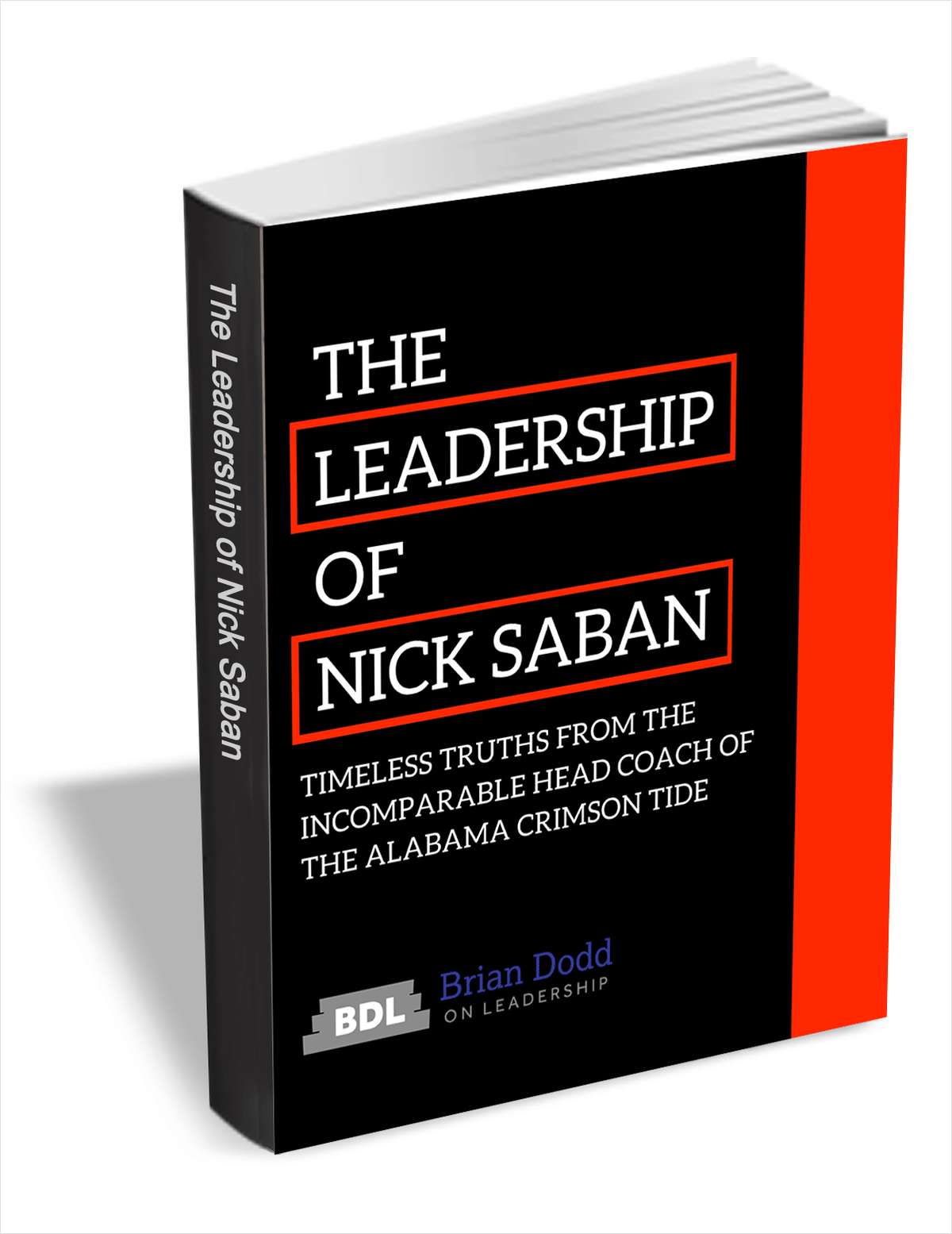 Because of Coach Saban's unparalleled success and distinct leadership insights, leaders from all walks of life can learn from him.
In this quotebook, you will learn Coach Saban's thoughts on a multitude of topics, including:
• The process
• Mistakes
• Success and failure
• Recruiting and staffing
• Top comments from the 2016 Leadercast Conference
• And more
You do not have to enjoy sports to appreciate this resource. Whether you lead a business, non-profit or athletic organization, if you apply these concepts you will be a better leader.
By downloading this PDF eBook you also are subscribing to Brian Dodd On Leadership. Brian is honored to have you part of this tribe of leaders and looks forward to investing in your growth and development.
https://dealnews.tradepub.com/free/w_bril02/
OR
http://briandoddonleadership.us4.list-manage1.com/subscribe?u=8cf82b4fe8b977ced00f17537&id=34f3266d01