Free $25 eBook – Live in Liberty – The Spiritual Message of Galatians by Bush, Daniel, Beckham, Lee, Due, Noel S. (Last Day)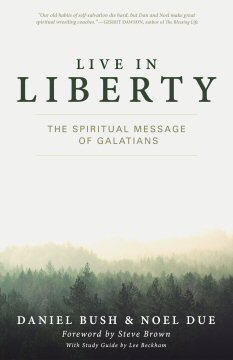 Liberty through the Gospel
A systemic problem plagues the local and global church: we habitually lose the gospel. The gospel has been equated with everything from personal prosperity to laws for virtuous living. But all such perceptions paralyze the mission of the church, which is aimed at finding true abundant and joyful life in Christ.
In Galatians, the Apostle Paul engages in a passionate defense of the gospel. It may be a short book, but the consequences of its teaching are truly enormous. Martin Luther found such joy and peace in its pages that he said, "The Epistle to the Galatians is my epistle. To it I am as it were in wedlock. It is my Katherine"—Luther's beloved wife.
The critical message of Galatians takes us into the heart of an experience—the enjoyment of God's presence and everlasting peace—one which sets us free to love and be loved. In Live in Liberty, Daniel Bush and Noel Due bring out the spiritual message of Paul's words, helping you apply it to your mind and soul so that you may experience the liberating presence of God. Also included is a study guide by Lee Beckham.
https://www.logos.com/product/51493/live-in-liberty-the-spiritual-message-of-galatians