Free $13 eBook – Making Change – A Transformational Guide to Christian Money Management by Ken Hemphill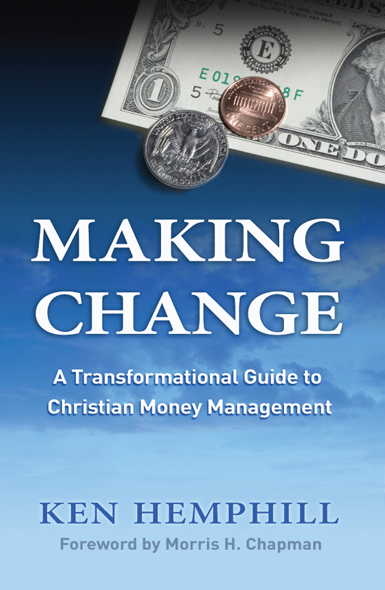 All created things, including man, have one ultimate purpose—the glory of God. We are called to live in such a manner that all the resources he has made available to us are used to glorify him. We all know that, even if we don't always like what it costs us.
But see if you like the thought of this: Although we cannot maintain our hold on material wealth after our death, we can even today be using the fleeting provisions of this world to make a kingdom impact that will last long after we're gone.
This is the added bonus and privilege of God's good creation.
Making Change presents the essential basics of money management for Christians and then casts a greater added vision to the church and individuals of how our God-given financial resources can change lives for the sake of His kingdom. Author Ken Hemphill begins by helping readers discover the blessing of contentment rather than the gnawing curse of greed and shares helpful instructions on debt reduction, earning, saving, and spending. He also addresses the biblical laws of giving and teaches an inspiring concept of "whole-life stewardship" that can lead to a person's legacy. And that's worth more than anything money could ever buy.
https://www.wordsearchbible.com/freefriday?g=1003