Free $20 eBook, Downpour – He Will Come to You Like the Rain by James MacDonald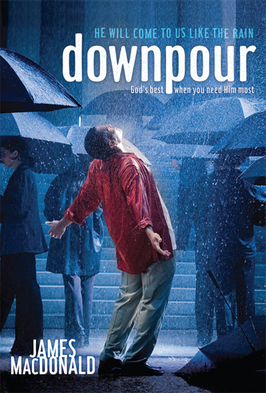 Hosea was called by God to play a unique role for these people. God instructed Hosea to marry a woman named Gomer, who would later become a prostitute. Hosea's faithful love for his unfaithful wife then became a prophetic picture of God's persistent, patient, pursuing love for His obstinate people. Hosea pleaded for a change of heart in order to avoid God's judgment and to experience the revival that God longed to bring them. God has not changed. What He offered through Hosea then, He offers to you now. Right now!
Hosea 6 declares, "Come, let us return to the LORD . . . let us press on to know the LORD . . . And He will come to us like the rain." This verse is the essence of Downpour, a revival-ready book by Pastor James MacDonald. MacDonald writes with the desire to witness an absolute soaking of God's Spirit on the church in North America. He is grieved by statistics showing little or no difference between the lifestyles of professing Christians and their nonbelieving neighbors, and he counters that with a five-point outline that charts the pathway to personal revival.
https://www.wordsearchbible.com/freefriday?g=1003