Free eBook – The Promises of God by R. C. Sproul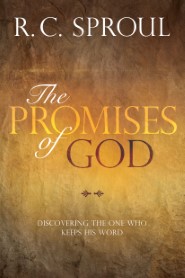 In The Promises of God, Dr. R. C. Sproul shows how God—the one true Promise Keeper—always keeps His promises.
Drawing from his expansive theological background, Dr. Sproul addresses questions such as: How do we know that God will fulfill His promises to us? What can we learn about God's faithfulness as we wait for His promises to be fulfilled? And many more.
God's promises throughout history are the foundation for your relationship with Him. Here you will see how and why He keeps His promises to you, from now through eternit
https://ebooks.faithlife.com/free-book-of-the-month