Free $10 eBook – The Message and the Messenger by Tony V. Lewis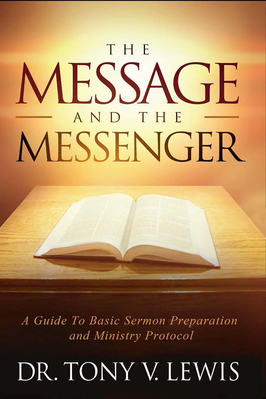 The most important preparation is the prayer life and spiritual posture of the preacher. Your call to preach is connected to your call to devotion. This is why a preacher should not preach if he is living in gross immorality or sin. But even beyond mere lifestyle, a preacher's relationship with God should be one of prayer and intimacy that allows him to clearly understand what it is that God wants him to communicate to his audience.
Written from a scholarly but pastoral perspective, The Message and the Messenger provides a concise guide in preparing not only the sermon but also the preacher for a lifetime of ministerial service from the pulpit. This guide to basic sermon preparation gives readers spiritual, academic, and practical ways to prepare themselves for a lifetime of preaching.
https://www.wordsearchbible.com/freefriday?g=1003