Free $20 eBook – Name above All Names by Alistair Begg and Sinclair B. Ferguson (August 2019)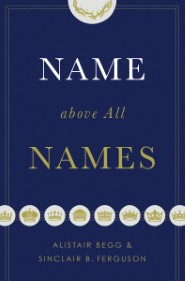 The busyness of our lives and the diversions of this world have the tendency to distract us from the most important person we could ever know: Jesus Christ. Thankfully, God has given his people ample insights into the Savior in his Word.
In this thoughtful treatise, two influential pastors guide everyday Christians through the entirety of the Bible, examining seven key aspects of Jesus's identity and ministry. Drawing on decades of pastoral experience, Alistair Begg and Sinclair Ferguson have crafted a biblical resource sure to encourage genuine love for the Savior among God's people for years to come.
https://ebooks.faithlife.com/free-book-of-the-month