Free $15 eBook – Read the Bible for Life: Your Guide to Understanding and Living God's Word (This Weekend Only)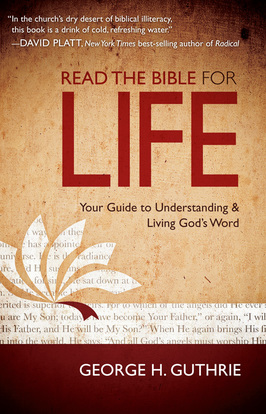 Read the Bible for Life aims to improve biblical literacy in the culture and the church by simultaneously moving readers toward greater skill in reading the Bible well and toward a deeper commitment to applying Scripture to everyday life.
Through a series of down-to-earth conversations with some of today's brightest scholars, author George Guthrie discusses the basic tools and attitudes needed to read the Bible more effectively.
As we better understand how to read the Bible skillfully, we begin to see how every person of the Bible, every psalm, and every teaching fits into the Bible's powerful, overarching story, and we begin to realize our place in the story God is still writing in the world.
https://www.wordsearchbible.com/freefriday?g=C804