Free $5 eBook, The Caring Church by Oliver McMahan (Exp March 29)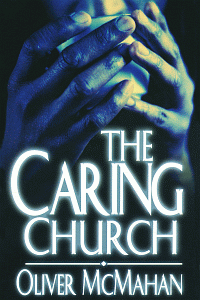 My (HECardin's) dear, dear friend, Dr Oliver McMahan, is offering his great book.
The Caring Church calls today's congregations to the mission for which Jesus declared, "I will build My church" to express His love to a hurting world. In this insightful look at contemporary culture and the church's response to human need, Oliver McMahan offers workable strategies for moving congregations from "church as usual" to the doorway of all ministry – care.
The book addresses practical priorities and points out that the caring church undergirds and infuses every aspect of ministry with care – evangelism, discipleship, and worship. When this happens, the lament of the psalmist, "No man cared for my soul," will not be heard.
https://www.wordsearchbible.com/freefriday?g=1003
<><
To Access Book, use WORDSearch Bible App
Wordsearch Bible App for iPhone
https://apps.apple.com/us/app/wordsearch-bible/id484607082?mt=8&ign-mpt=uo%3D4
WORDSearch Bible App for Android (Copy & Paste Link if having issues)
https://play.google.com/store/apps/details?id=com.lifeway.wordsearchreader
WORDSearch STARTER for PC (With 10 Free Books) (Copy & Paste Link if having issues)
https://www.wordsearchbible.com/apps/wordsearch-starter
Additional FREE WORDSearch Books (Copy & Paste Link if having issues)
https://www.wordsearchbible.com/products/free